BSc Kinesiology, University of Waterloo
MSc Physiotherapy (PT), McMaster University
Physiotherapist
Born in Brampton, Ontario
Tyler treats each client as an individual in order to meet collaborative treatment goals. He is committed to open communication and clear patient education to enable his clients to accomplish their rehabilitation goals. Tyler has experience working alongside orthopaedic surgeons and with a variety of populations from individuals in the intensive care unit to varsity athletes.​   Since obtaining his physiotherapy degree, Tyler has completed courses in manual therapy, acupuncture, cupping/instrument-assisted soft tissue mobilization, mobilizations with movement, soft tissue release, functional movement screening, and spinal manipulation. ​
Cats or dogs?     Dogs.
Something from your bucket list:     Watch Manchester United play at Old Trafford (Achieved Spring 2019!!)
Fanciest meal you've ever cooked?   KD and hot dogs, but I used our fine China
Do you have any kids?     One – Charlie. He's perfect.
Last book you read?   No More Mr. Nice Guy
Most useless talent you have?     Spinning a pen around my thumb
What 3 things are you bringing with you, stranded on a desert island?     Soccer ball (hey Wilson!), my laptop, my pillow (I've had it since I was a kid and still use it)
Favourite midnight snack?     Peanut Butter Foldover
In your high school yearbook, you won/would have won…?     Most likely to marry their high school sweetheart. (Married 6 years and counting!)
What song would play every time you enter a room?     Futures – Jimmy Eat World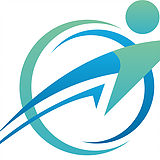 Brianna G
Google Review
Tyler is wonderful!! My injury was assessed in great detail- explained as such too! He listens so well and is completely engaging. My excersizes were very reasonable to do, and i could do them anywhere, even at work, which was nice! I am so glad I chose to come here. There isnt a better physio place in the tri-cities!!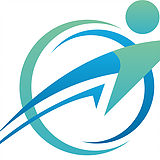 Alex Siuda
Google Review
Where to start. Tyler is always putting patients first and doesn't just throw a ice pack on it and call it done. He is genuinely interested in getting to know his patients and making sure he has a full picture and all the facts before finding the right treatment plan for them. He is realistic in his timelines and makes sure the client has or learns the tools before moving forward to start treatment. He replies to emails after hours and tries to incorporate humor and positivity whenever possible. Keep it up Tyler. 👍 Chelsea makes booking a breeze and always greets ya with a smile and makes your day better!😁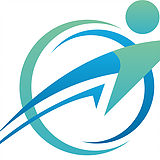 Gulizar Zure
Google Review
Legitimate 5 star - brought my infant to Tyler - pinpointed R Torticollis - sent us home with exercises - went back for a check up only to be told to, "go home all is well" =)